Editorial Board
Mr. DEEPAK MITTAL ADVOCATE (Member, ITAT Bar Association, Delhi.)
(Editor-in-Chief)
Mr. Mittal's areas of practise include Income Tax and GST. He acquired the degree in Law from CCS University, Meerut in 1978. Having served as Retd. Income Tax Officer for more than 40 years, he has dealt with matters related to assessment of companies/firms/individuals, Benami transactions, investment in sale & purchase of properties including agricultural land, assessment of search and survey cases, assessment of penny stock cases and investments in construction of buildings etc.
He is a seasoned lawyer and has successfully litigated on important Income Tax matters at Supreme Court, High Courts, Income Tax Appellete Tribunal, CIT(A) etc. He has been instrumental in assisting courts in deciding important questions of law and facts in Income Tax and GST. He is innovative and successful attorney, highly effective at developing creative case strategies and writing persuasive beliefs. He has obtained favourable settlements in 90% of the cases due to his excellent argumentation techniques that help boost case winnings. He thrives in dynamic environments and quickly adapts to the ever changing demands of the legal field.
Mr. Mittal has delivered many lectures on Income Tax at various prestigious institutions. He is frequently invited by Universities/colleges/professional institutes to deliver talks on Income Tax matters and is the founding father of the Law firm Clans Associates.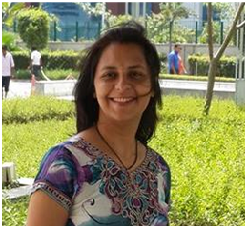 Dr. Harshita Singh
(Editor)
She is Assistant Professor of Law at Amity Law School, Noida. She also holds a P.G. Diploma (Labour Law).She is pursuing her Ph.D. Her areas of interest are Mercantile Law, Labor Law, and Constitutional Law. Ma'am has published articles in many Journals, both national as well as international.She has always been keen on encouraging young minds to undertake writing to hone their skills. She closely monitors every article that is submitted personally so that personal attention can be given to work of all individuals.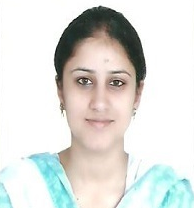 Mrs. Garima Wadhwa
(Editor)
With a Financial Planning certification from IIM-Calcutta , JRF – Junior Research Fellowship and NET – National Eligibility Test for lectureship, Mrs. Garima Wadhwa believes in that she is sharing knowledge to sow seed of inquisitiveness in the rebel minds .Working towards making classroom learning a riveting experience, nurturing students by unleashing their potential is her definition of contentment at work. Interested in creating creative content in marketing management, strategic management, soft skill development, improving learning-disseminating techniques and in making numbers in financial management look fun. Creativity , art , colours , fresh air , alfresco dining , Sufism , spirituality are her energisers .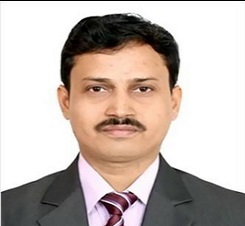 Dr alok Verma is a well-known name in academia. Presently, He is working as senior faculty of Law in Amity University, Noida. He possesses a vast experience in academic as well as Industry. He has various published research papers, chapter in Books to his credit. He is associated in the capacity of advisor as well as editorial team member with many National and International law Journals also. He has been invited as an expert by various reputed govt. and private institutions to talk on various legal and allied issues time to time. He has also presented more than 50 research papers in International and national conferences across the country.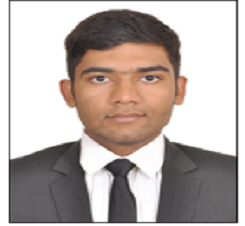 Kislay Raj is currently practicing law at Patna High Court. He had completed his undergraduate study in B.B.A LL.B(Hons.) from Amity University Uttar Pradesh in 2018 and had been awarded a silver medal for his excellent grades along with an award for Excellent Business Acumen. He is very fond of writing and has published many articles. He has presented papers at various Legal Conferences. His hobbies include writing poems and playing cricket.(kislayraj.95@gmail.com)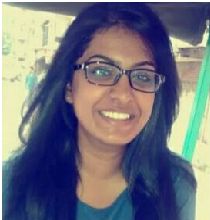 MS. DIVYA ANN SAMUEL
(Editor)
Having completed her undergraduate study in B.B.A LL.B(Hons.) from Amity University Uttar Pradesh (India) with a Gold Medal, she is currently pursuing International Law, LL.M atUniversity of Glasgow(United Kingdom) on scholarship. She has published articles in numerous Law Journals. She has participated in many Conferences and presented papers on legal topics. She has interned at various Government and Non-Government Organisations in India, which had intrigued her to undertake her higher studies in International Law. She is an ardent reader and loves to travel.(divyaannsamuel@gmail.com)
Comments are closed.