INTERNSHIP OPPORTUNITY
Team JLPP invites applications from law students to work with our Journal. The major responsibility of all the interns shall involve writing six articles every month on the prevailing issues in the society with not more than 200-300 words. The articles shall be published on the Facebook page and every month, the best article shall be published on our website. The duration of the internship shall not exceed one month. At the end of the internship, a letter shall be issued about the successful completion of the internship. However, if the interns do not show sincere approach towards the same, the Journal holds all rights to withhold the letter of internship.
We closely review each article submitted by the students and therefore, would not keep more than two interns at a time.
We would however, consider the already submitted applications for the following month's internship.
REQUIREMENTS

Applicant must be a student of an undergraduate programme.
Applicant must submit their CV along with a cover letter on lawjournalindia@gmail.com
Once selected, the applicant shall be required to send a passport size photograph to be put on our website.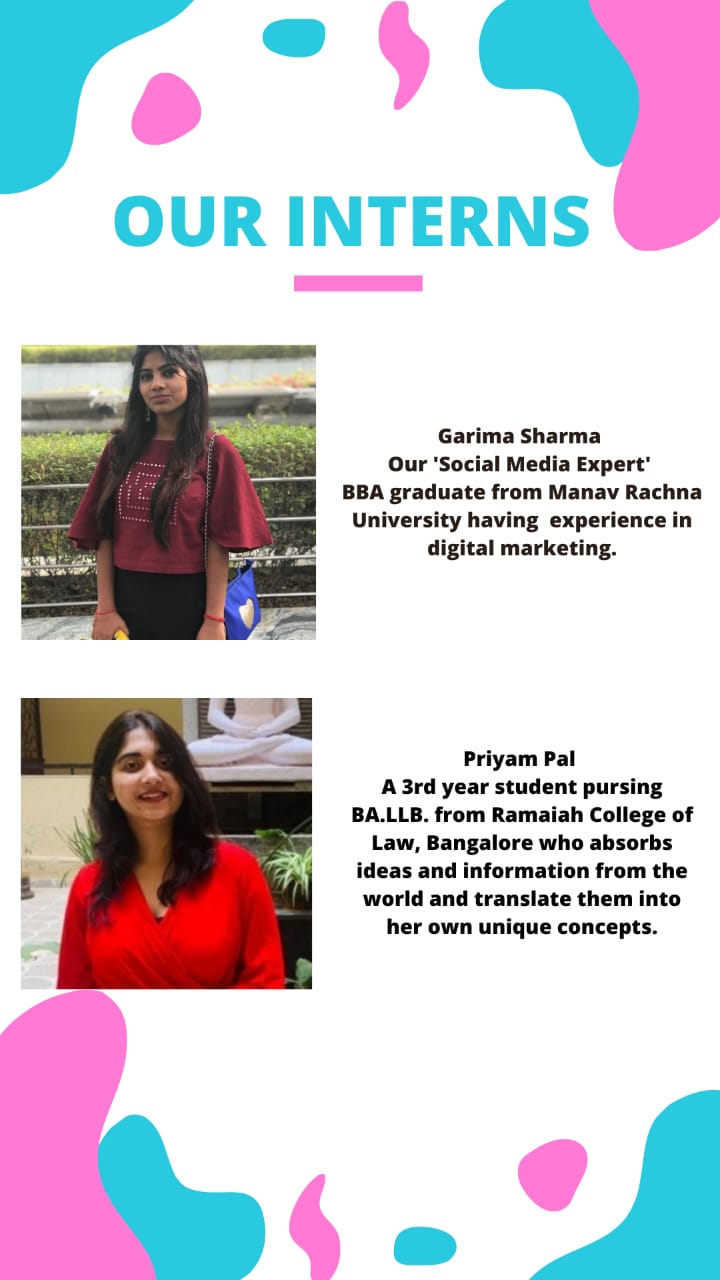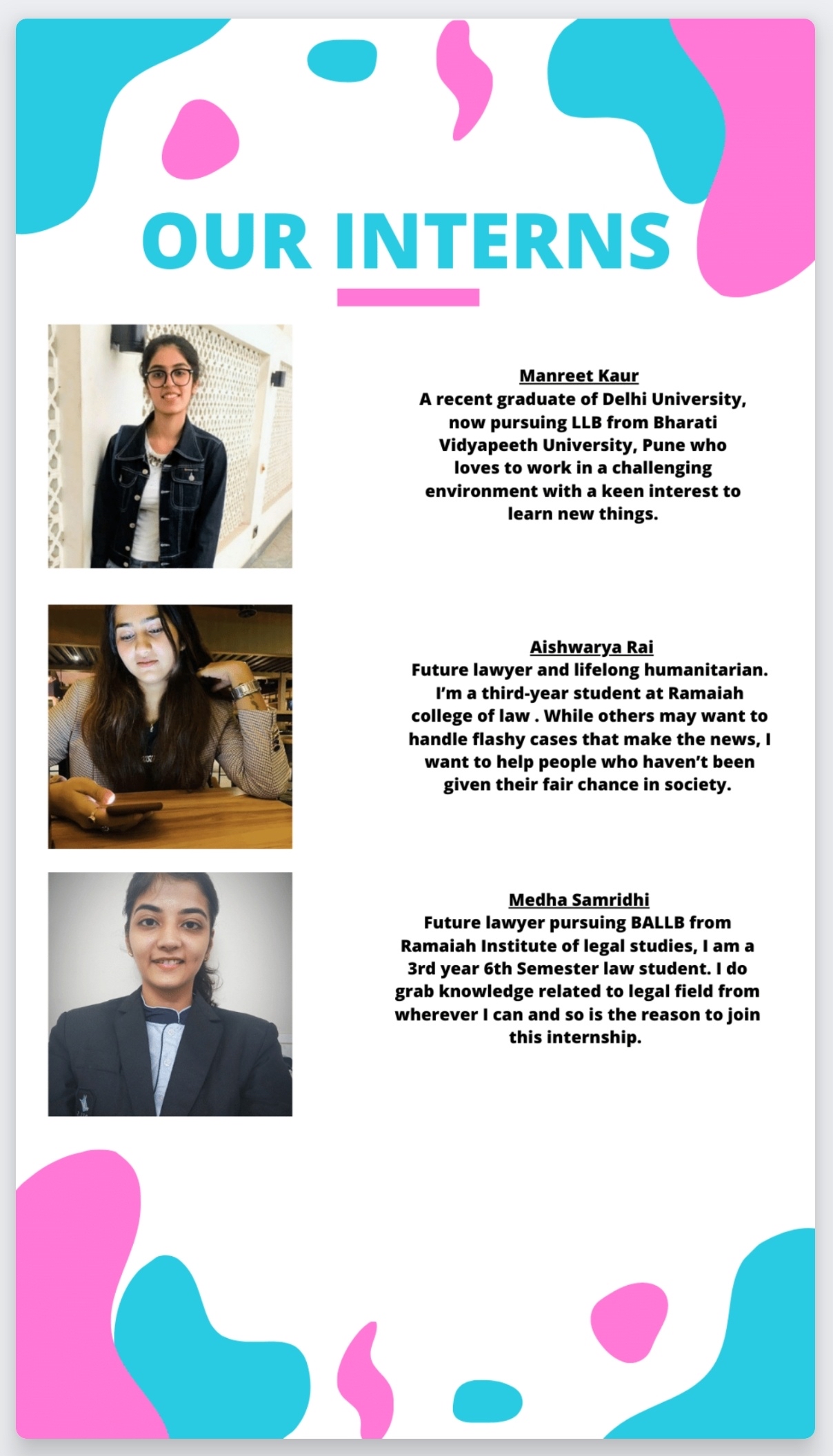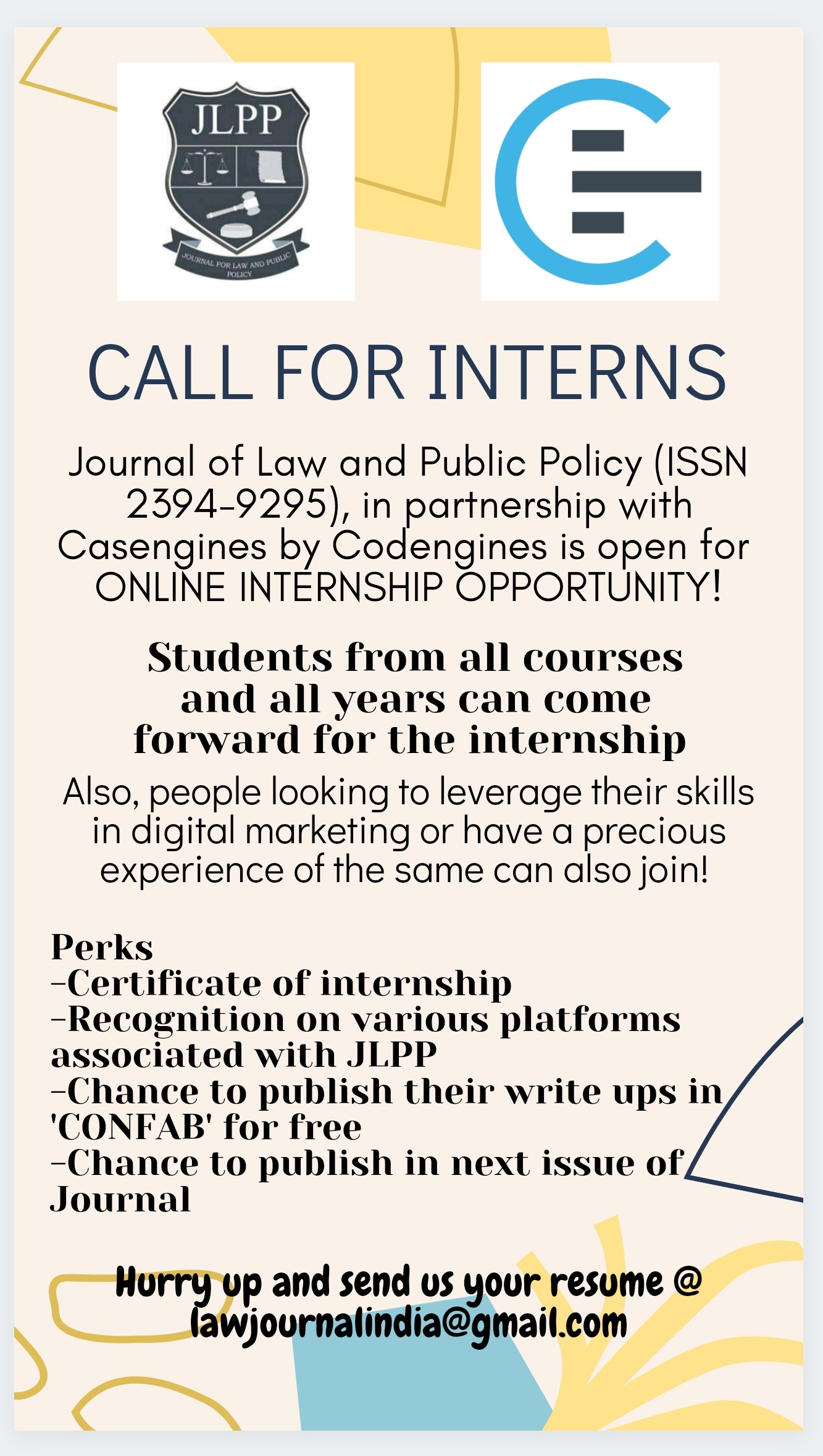 Benefits
The number of articles per intern is limited to only six and the intern shall feel free to pick a topic of his/her choice.
We provide you a national platform for expressing your staunch beliefs and views.
You shall be guided by our Editorial team constantly.
Comments are closed.